Rise Up & Relax – Save Bubble
01
Introducing Rise Up & Relax – Save Bubble, an addictive and brain-teasing game developed by Ocius Technologies. This captivating game is designed to keep you entertained for hours as you protect and guide a balloon through various challenges. The gameplay is easy to grasp, yet it will test your skills and keep you hooked for more.
02
In Rise Up & Relax – Save Bubble, your objective is simple: swipe your finger to clear obstacles and keep the balloon rising higher and higher. But don't be fooled by its simplicity - this game is challenging and will require your full attention and quick reflexes.
03
As you progress through the stages, you'll encounter different types of obstacles: some falling slowly under the influence of gravity, while others suddenly accelerate. Paying attention to each obstacle's unique features is crucial for success.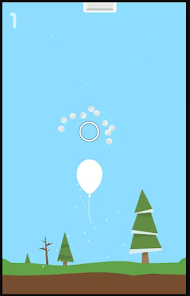 CATEGORY
ANDROID & APPLE APP
We make creative solutions for modern brands.