01
We take pride in delivering innovative and cutting-edge solutions, and the Hair Salon app for Apple devices is a testament to our expertise. Developed with a passion for hair styling and a commitment to excellence, the Hair Salon app offers a unique virtual salon experience.
02
Users can dive into the exciting world of hair styling and explore a wide range of activities, including curling, straightening, cutting, coloring, and so much more. With its intuitive user interface and realistic graphics, the Hair Salon app brings the joy of running your own salon right to your fingertips.
03
The Hair Salon app is designed to provide an immersive and engaging experience for users of all levels. From the moment you enter the salon, you'll be captivated by the attention to detail and the vast customization options available.
04
Our team at Ocius Technologies is dedicated to creating apps that not only entertain but also serve as valuable tools for professionals. With this in mind, the Hair Salon app is designed to offer a realistic and informative hair styling experience.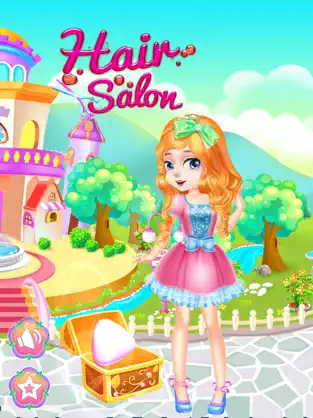 We make creative solutions for modern brands.